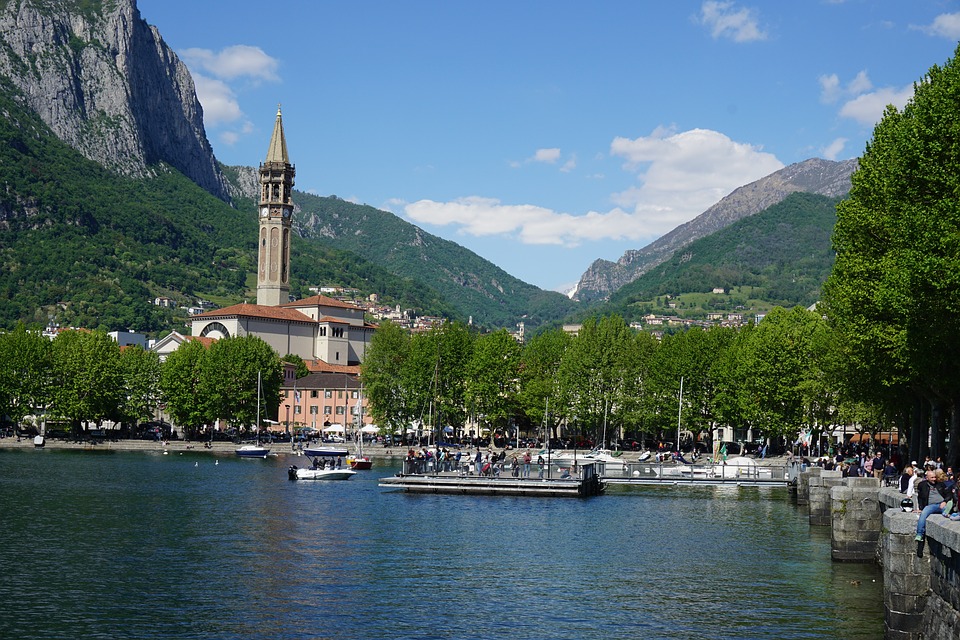 Lecco
is situated on the east coast of Como Lake between the amazing lake and the huge mountains. The city is in a unique position which inspired famous writers as Alessandro Manzoni and Stendhal. The panorama offered by this city is suggestive and it presents an ancient charm.

Indeed, the well-known writer Alessandro Manzoni chose this city as setting for his most famous romance "I Promessi Sposi". Indeed the air of this place is full of history, particularly in the Pescarenico neighborhood, which didn't change during centuries. There is a big amount of places in the "Manzoniano" itinerary: the House of Alessandro Manzoni, the Monastery of Fra Cristoforo, The Castle of Borgo of Lecco, the Tabernacle of Don Abbondio, The house of Lucia , the Palace of Don Rodrigo and others.
The city centre is very characteristic and it is exactly on the lake, where you can have a walk along the streets full of shops and visit a lot of monuments: the Church of San Nicolò, the Palazzo delle Paure ( the Fear Palace), the Torre Viscontea ( The Viscontea Tower), Palazzo Belgioioso, the monument dedicated to Antonio Stoppani…If you love relaxing, you can have a wonderful tour of the lake by boat and, if you love risking, you can enjoy water sports.
Mountains is another point of strength of Lecco. The most known mountains are Grigna and Resegone, which are the symbols of the city, The Mount San Martino, which intimidates with his height and Mount Barro, which offers long natural itineraries and where you can have guided tours. You can also practice winter sports on mountains as Bobbio, Artavaggio, Piani d'Erna, Pian delle Betulle and Piazzatorre.
In Lecco you'll find everything you want for a cultural, relaxing and sportive holiday enjoying the natural beauties of this territory.