The famous Red Bernina Train, also called Bernina Express, connects Tirano to St. Moritz with a spectacular route through the glaciers and snow-capped peaks of the Bernina massif reaching a height of 2,253 meters without the help of the rack. Thanks to the combination of engineering art and landscape, the Bernina line represents a unique UNESCO World Heritage Site! A 60 km long emotion between spectacular bridges, viaducts and tunnels!
(PACKAGE VALID EVERY DAY NOT ONLY WEEKEND)
Not the usual package of the Bernina Train, but a stay that will allow you to discover some of the other places that the fantastic red train crosses, in this proposal we will give you the opportunity to visit, in addition to Tirano and Saint Moritz, also the splendid Bernina Hospiz 2309 meters above the sea level.
Day 1
Accommodation in double room at Hotel in Tirano
Bed + breakfast treatment
Dinner in Tirano in a typical restaurant with Valtellinese menu included.
Day 2
Departure from Tirano at 10.06 with arrival in St. Moritz at 12.35 (time of your choice)
Free time to visit the town.
Departure from St Moritz at 3.48 pm or 4.48 pm (time of your choice)
Arrival in Ospizio Bernina (summer) / Bernina Diavolezza (winter*) about 50 minutes.
Overnight at Bernina Hospiz refuge
Hotel Bernina Hospiz: unique emotions at 2309 meters
Located on the Bernina Pass, for a holiday in contact with nature.
Bed + breakfast treatment
Day 3
Train to Tirano leaving at 09.33 with arrival at 11.00 (time of your choice)
Quotation on request
*As regards arriving by train in winter to reach the Bernina Hospiz, please note that the road from the Ospizio Bernina station to the hotel can only be traveled in winter with snowshoes, sticks and backpacks.
If you arrive without suitable equipment and with heavy luggage, you can book a free shuttle service:
On the way from Bernina Diavolezza station to Bernina Hospiz (from Sunday to Thursday at 17:30 or 18:30; while on Friday and Saturday from 14:00 to 18:30).
On return the following day (at 08:10, 09:10 or 10:10).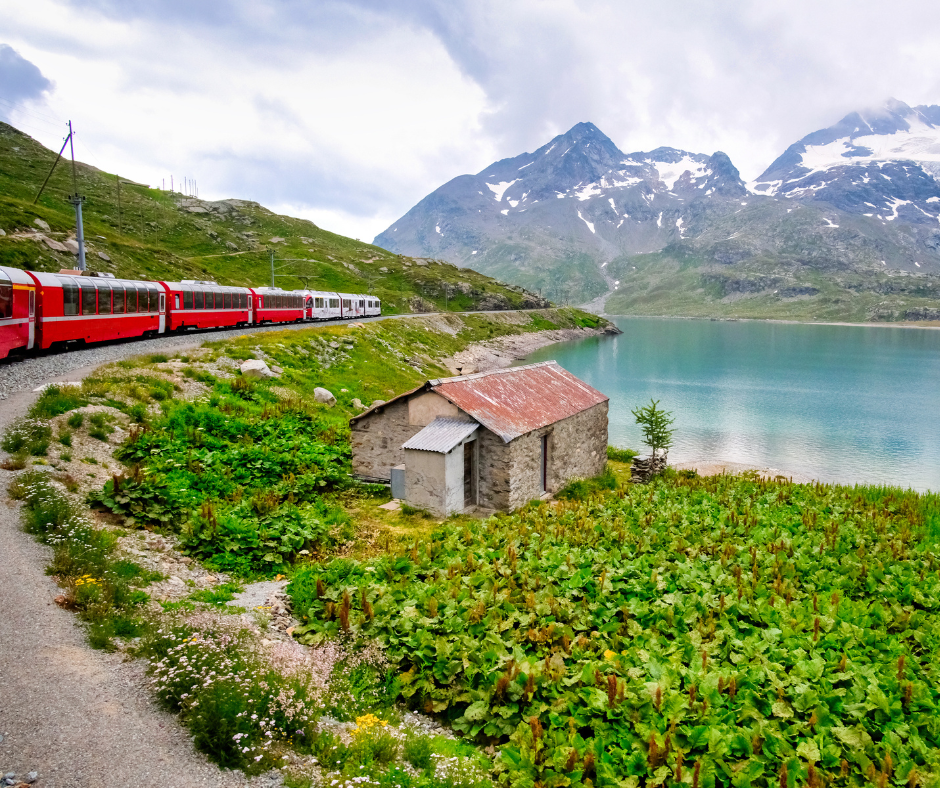 The price include:

1 night in a hotel in Tirano, bed and breakfast treatment.
Typical Valtellinese dinner in Tirano.
Bernina Pass train ticket for 3 days with unlimited stops.
1 night in the Hotel Ospizio Bernina, bed and breakfast treatmentt.
Medical insurance / assistance abroad, Covid.
The price does not include:
Anything not expressly indicated under the heading "includes".

Any tips and personal extras.




CHOOSE THE DATE , BOOK AND PAY DIRECTLY ONLINE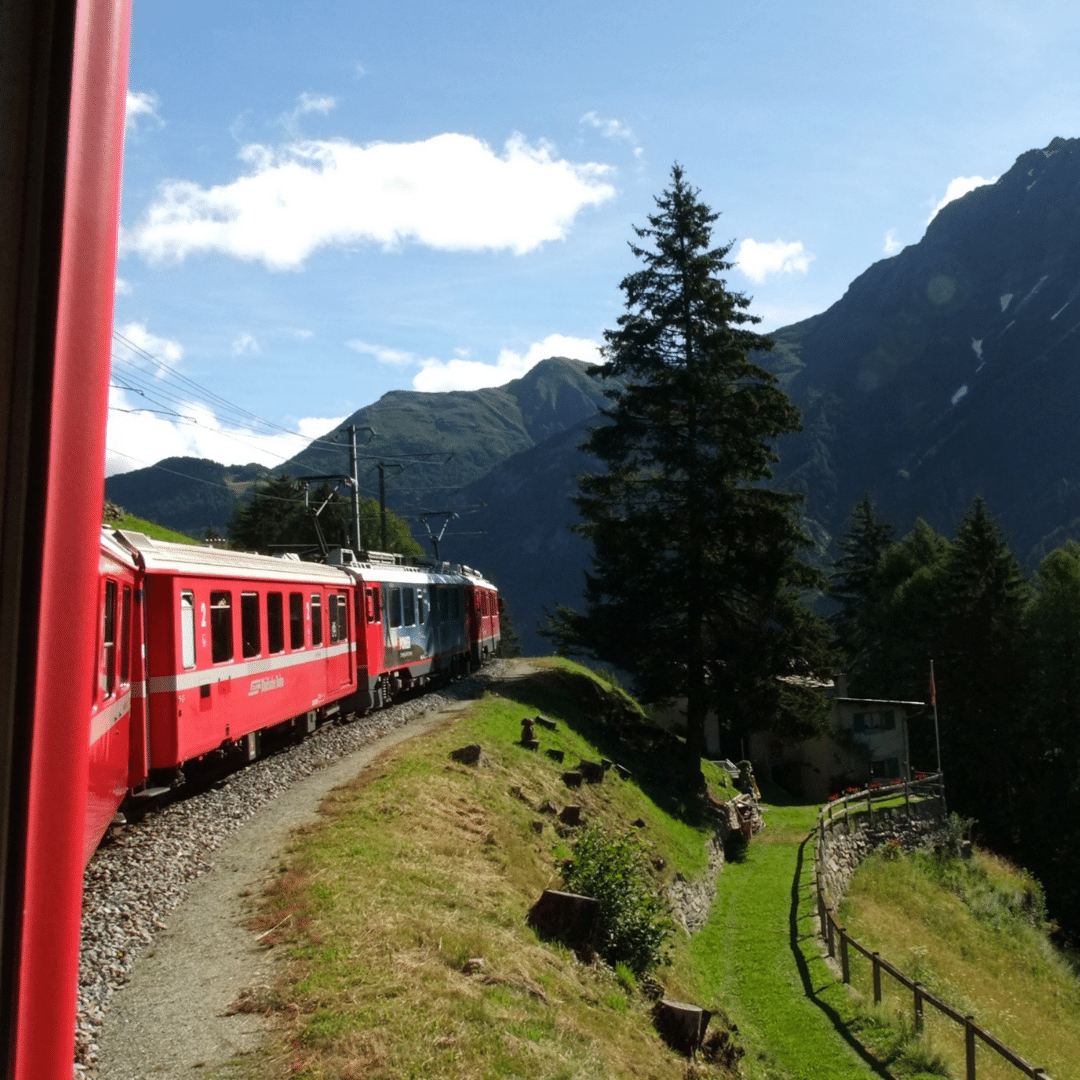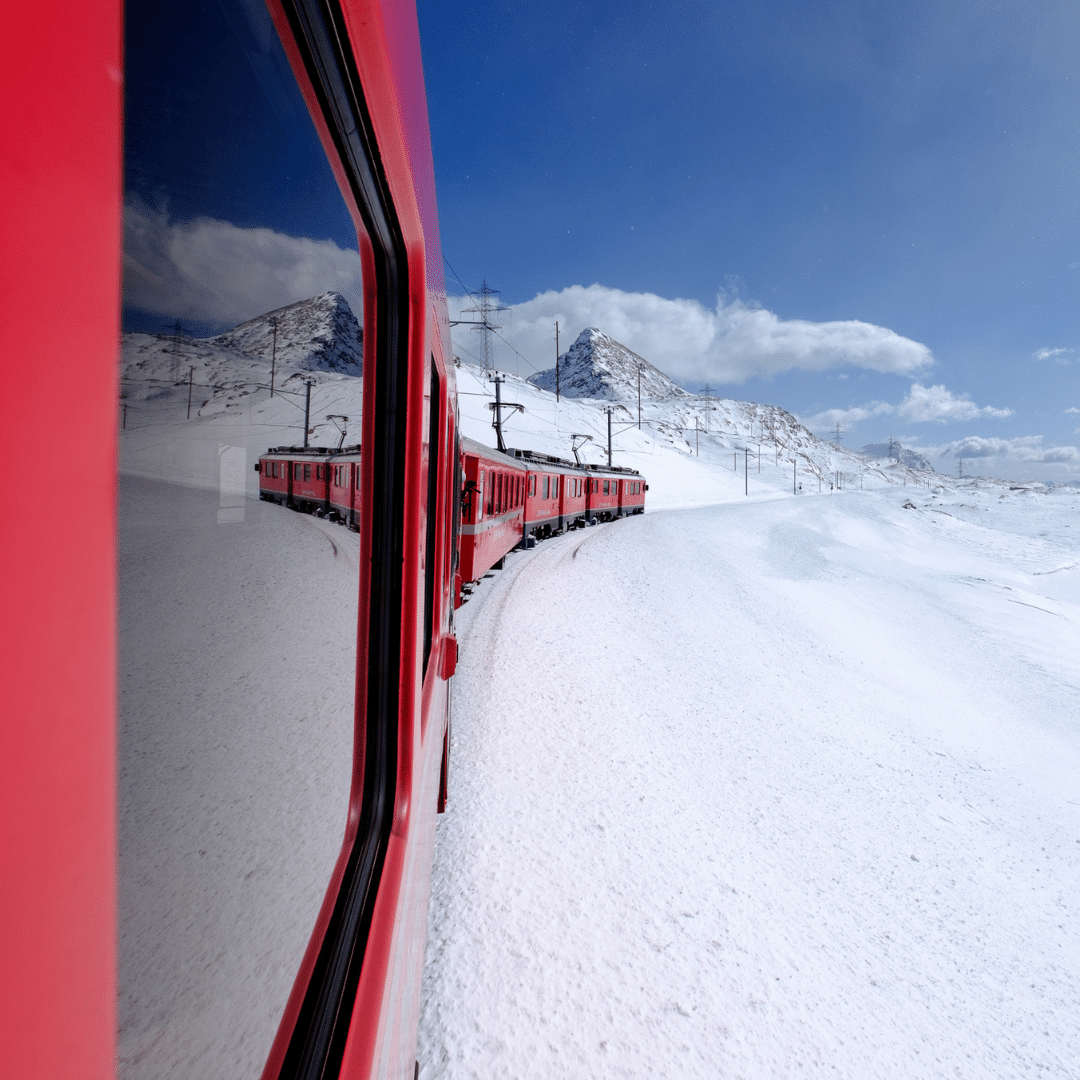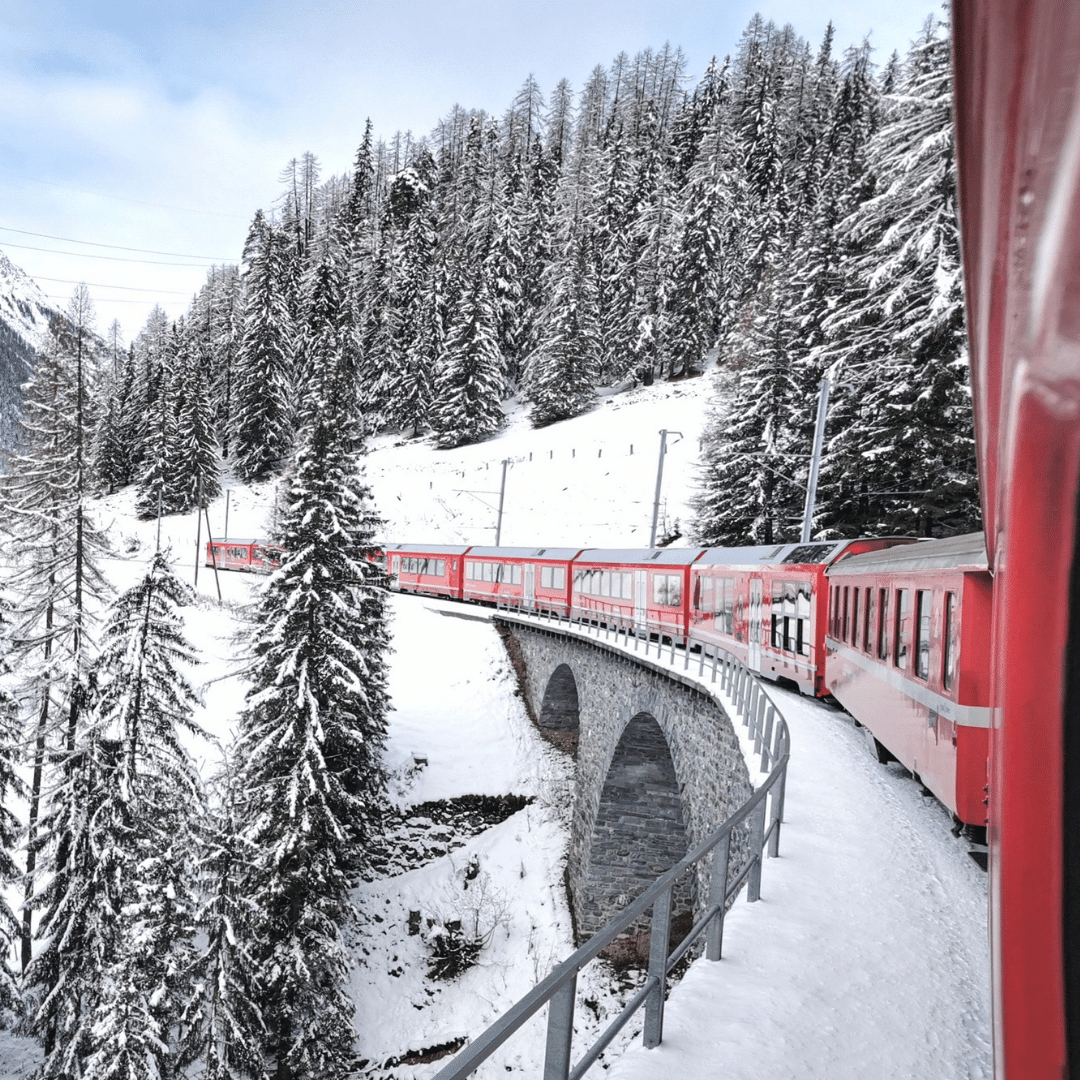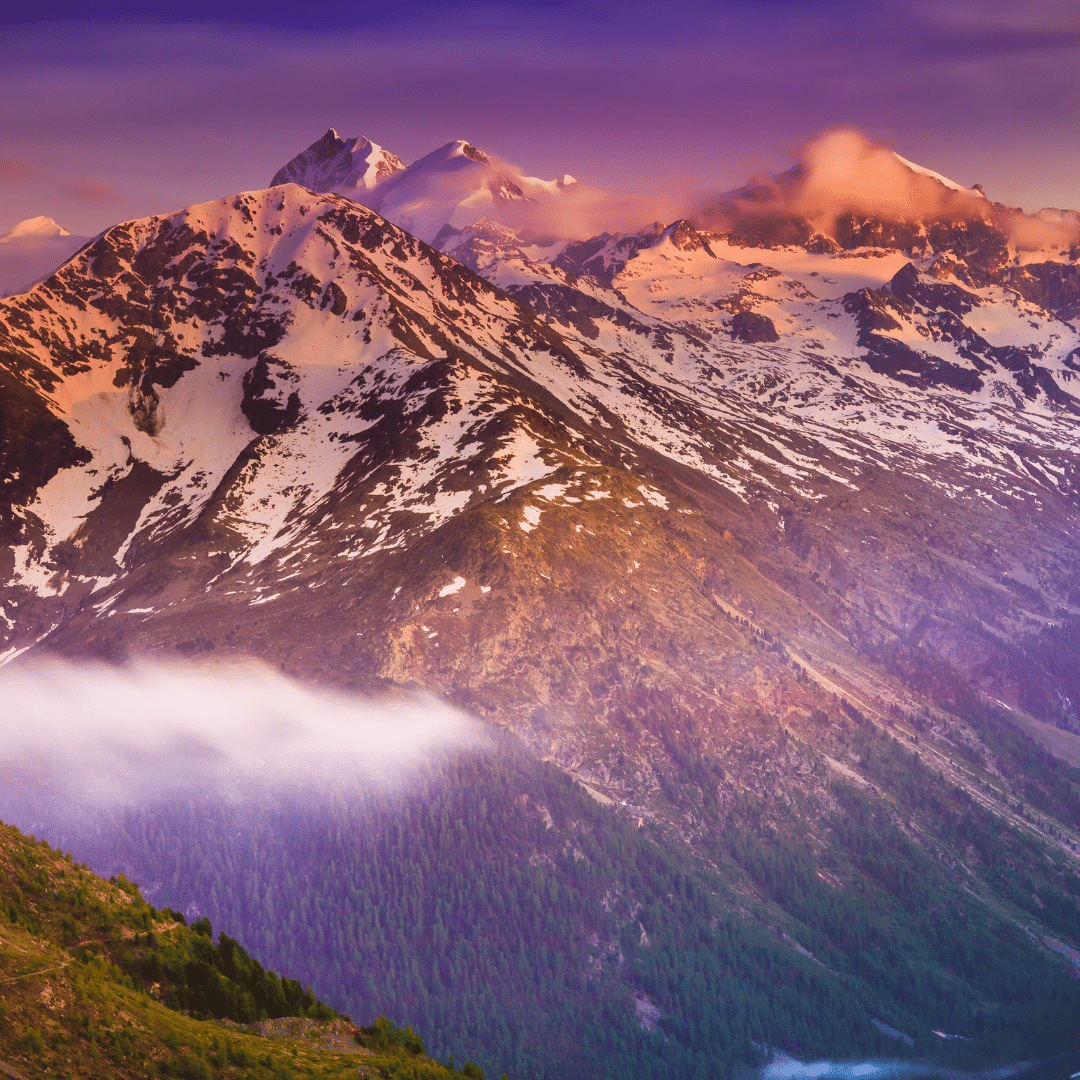 [{"image":"/GIULIA/WEEKEND TRENINO ROSSO/weekend-goloso-1.png","caption":"","link":"","blank":false},{"image":"/GIULIA/WEEKEND TRENINO ROSSO/weekend-divino-1.png","caption":"","link":"","blank":false},{"image":"/GIULIA/WEEKEND TRENINO ROSSO/vacanza-mela-godo-1.png","caption":"","link":"","blank":false},{"image":"/GIULIA/WEEKEND TRENINO ROSSO/fuga-romantica-3000m-1.png","caption":"","link":"","blank":false}]