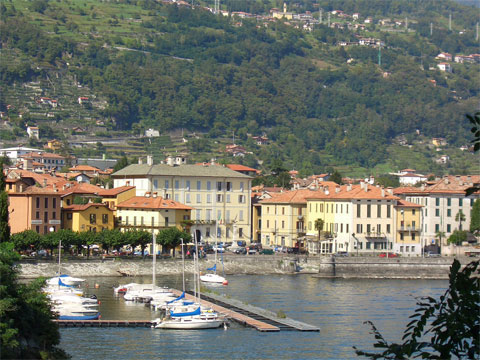 Dongo
is a village situated on the north-west coast of Como Lake, it is very active an calm. Nowadays it is well-known for an extremely important event for the Italian history: the shooting to Benito Mussolini and Clara Petacci led by the partisans in order to stop the fascist regime plague.


Although these dramatic facts, this village is very appreciated for its natural and architectonic beauties. For example, Palazzo Manzi(1814) planned by Pietro Gerardoni is a manifestation of the Napoleonic era ostentation. The peculiarity of this palace is its Great Living Room, also called The Golden Room because of its splendor.
In Dongo you can also visit the Church of Santo Stefano, the most ancient Romanian church on Como Lake which contains
a lot of frescos dedicated to San Salterio. Following the religious itinerary you can reach (walking for about an hour) the Church of Santa Maria Martinico, whom peculiarity is the wonderful golden silver cross. Then, we also suggest to visit the Madonna delle Lacrime Shrine, built after the miracle of the "lacrimazione della Madonna col bambino"
in 1541.


If you like cycling you can cycle all around the lake using the harmless cycle paths surrounded by an uncontaminated nature admiring the amazing colors of the lake.